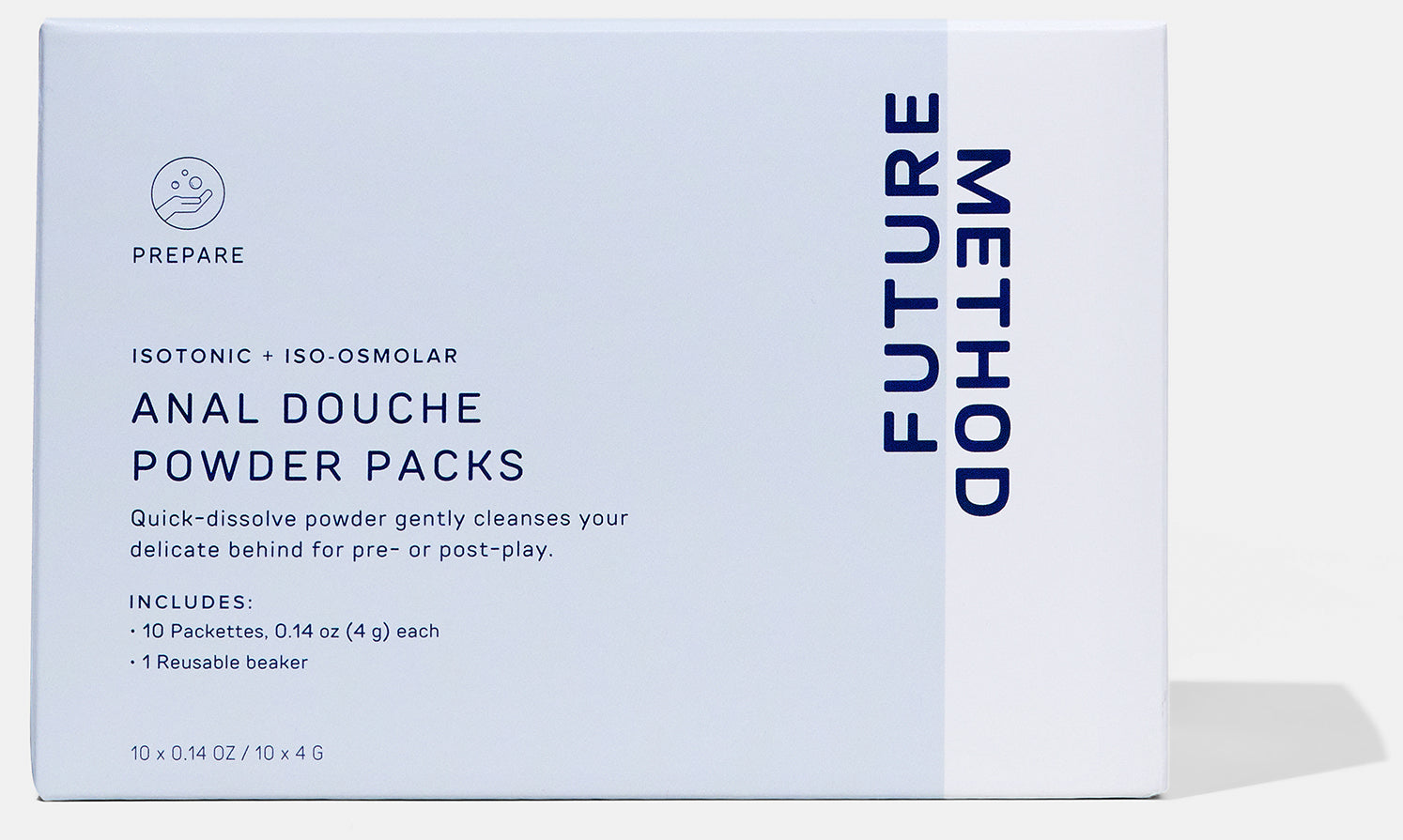 Anal Douche Powder Packs
Take pre- or post-sex cleansing everywhere (we mean everywhere) with the quick-dissolving powder pack that prepares even the most delicate behind for play. 1 powder pack + ½ cup water = 100% pleasure. B.Y.O.B. Bulb not included.
How it works

Mixes with water to gently flush unwanted residual waste before intimacy.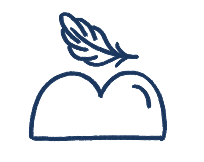 Calms and comforts, while cleaning your rectum, for a pure, primed-for-play feel.

Served in a single-use pack for a bum that's ready for anything, anywhere, anytime.
Ingredients
Panthenol, Sodium Chloride, Betaine, Disodium Phosphate, Dipotassium Glycyrrhizate, Potassium Phosphate, Potassium Chloride.

Free of SLS, sulfates, phthalates, parabens & animal cruelty.
FAQS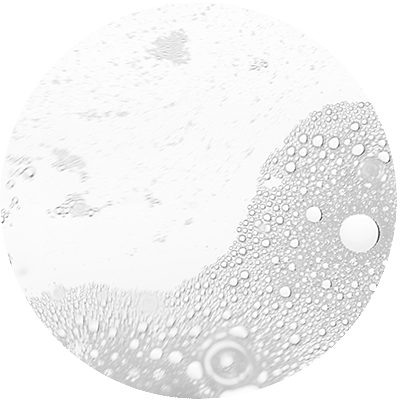 PH-BALANCED ISOTONIC SOLUTION Formulated for maximum compatibility with your body's natural chemistry.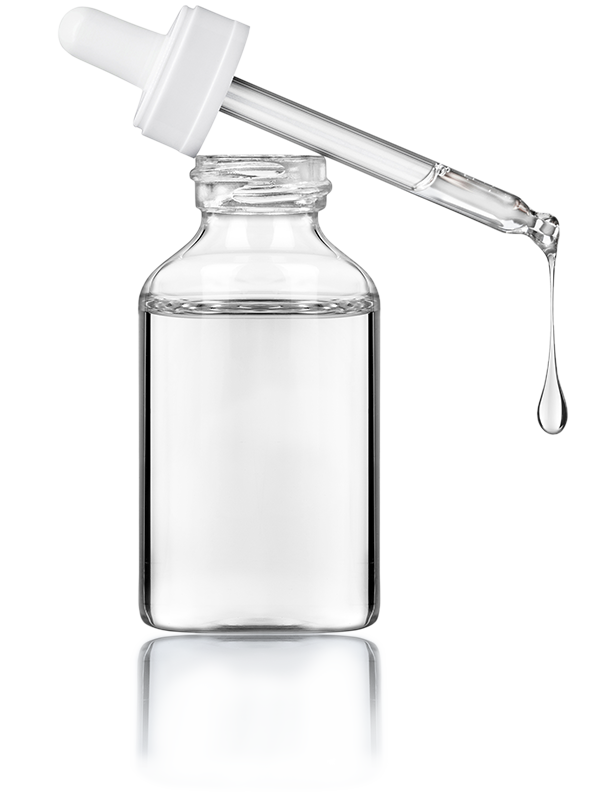 PANTHENOL The moisture-marvel ingredient that helps calm as it hydrates.
LICORICE ROOT EXTRACT Calms with the power of this known natural soother.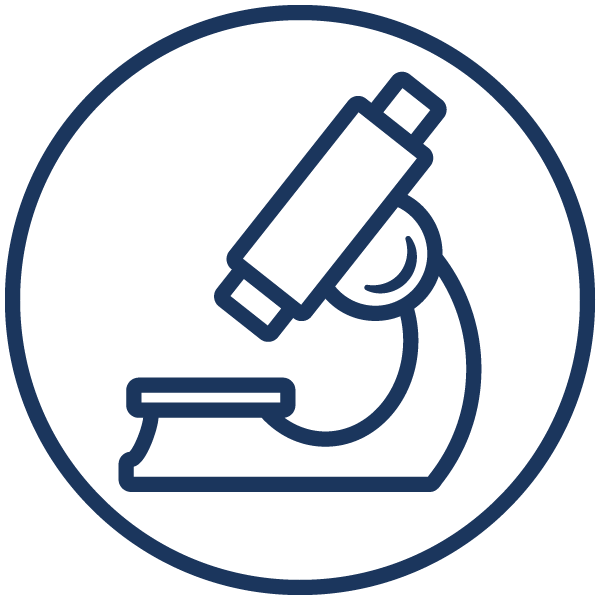 SCIENTIFICALLY DEVELOPED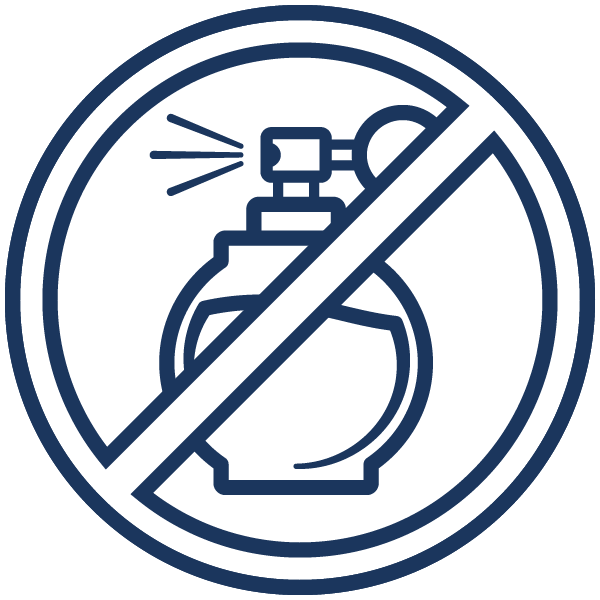 Fragrance FREE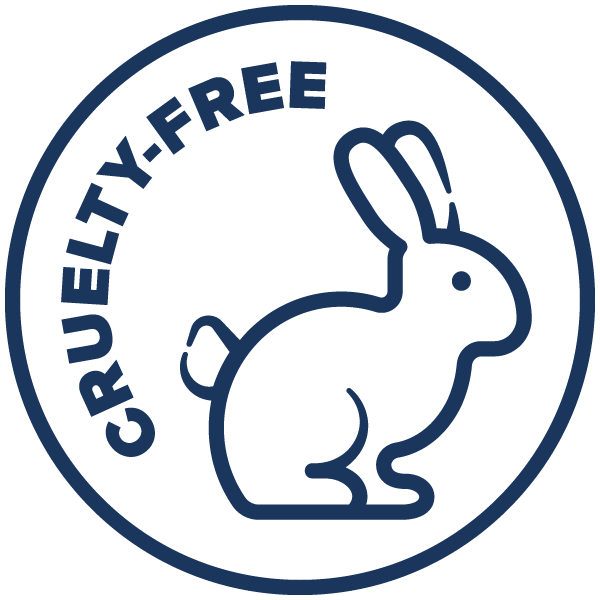 CRUELTY FREE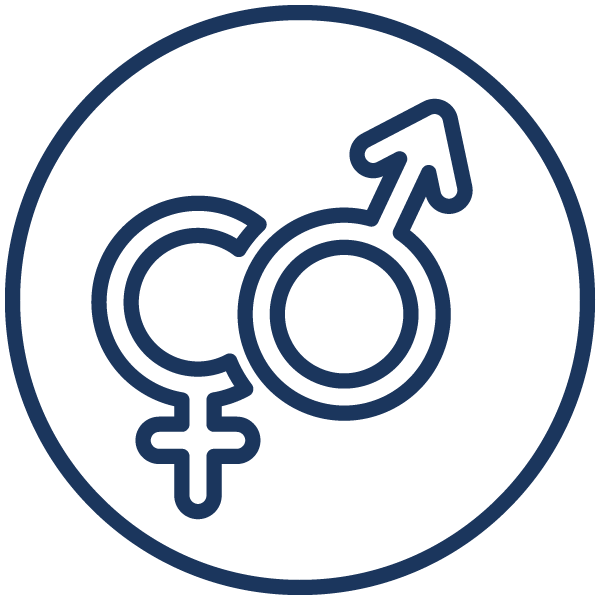 ALL GENDERS & BUTT TYPES
When we look at sexual wellness products, it's critical to find ones that work in harmony with your microbiome. One way to do this is by using douching solutions that are isotonic and iso-osmolar because this will provide maximum compatibility with your body's natural chemistry.
— Dr. Evan Goldstein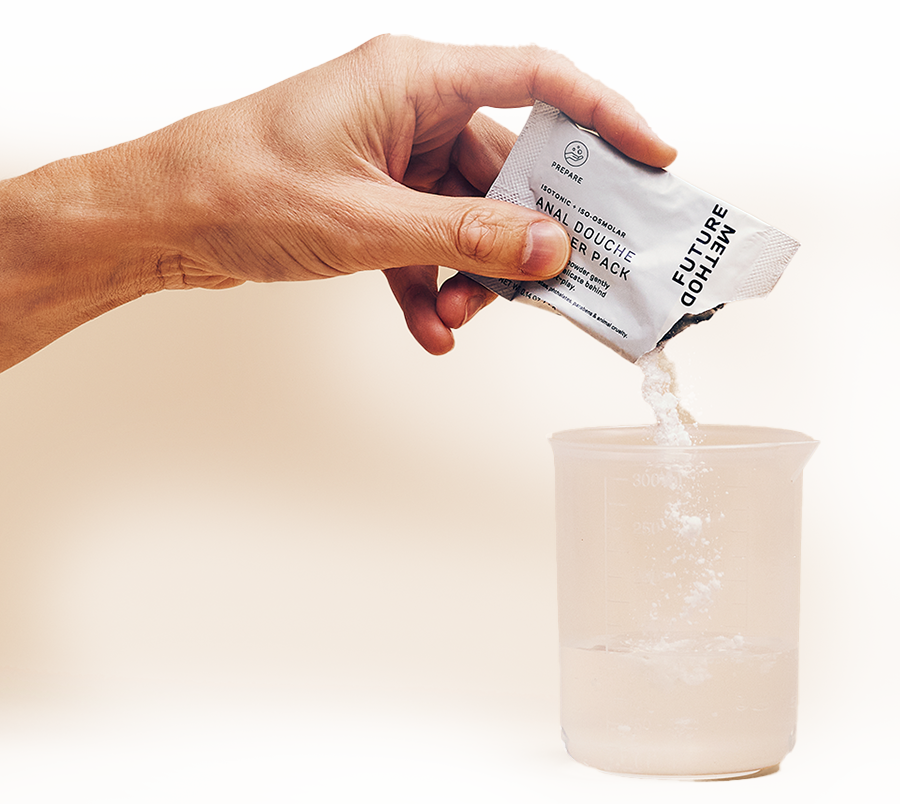 STEP 1 Combine 1 pack and 4 fl oz / 120 mL clean H₂O in a water bottle, beaker, or a sterile container.

STEP 2 Mix until dissolved.

STEP 3 Fill your preferred douche bulb with the prepared solution.

STEP 4 Insert tip anally, and cleanse.

STEP 5 Sanitize your douching equipment with warm water + soap. Dry and store in a clean, friendly place.
BUTT, WHAT ELSE?
How long do I wait before expelling the liquid? +
You'll want to expel the solution as soon as you're done squeezing it into your bum.
Are the powder packs safe to travel with? +
Yes. Each powder pack is safe to travel with and TSA compliant.
Do the powder packs come with a rectal douche bulb? +
No. Our Anal Douche Powder Pack was designed for use with you own favorite bulb.
How should I store my powder packs? +
Our powder packs are sealed air-tight and free of moisture. Store them where it's convenient – your wallet, dopp kit, or even your back pocket. It's that small and it's that easy.
Do you offer discreet shipping and billing? +
Yes! We use plain white and brown boxes, as well as white padded envelopes, and we seal our packages up with white tape that has an "FM" pattern repeated on it. The only other text on the outside of the boxes or envelopes would be the shipping label, which will say that it's coming from "Future Method". The company name on your bank statement should show up as "Future Method" and the category should show up as "Shopping."
For Confident Sex, Just Add Water: Our New Anal Douche Powder
For those who enjoy anal sex, the douching game is about to change.
10 Things I Wish I Knew Before I Started Bottoming
It's never too late to learn the correct way to bottom.
Great travel accessory
Love ❤️ this product, I like the ease of of it for travel
Still zesfully clean
I live this product I have to use more then directed because I am dealing with above avg people but once I learn that it's been really great
An Incredible Product
I am not a newbie, but I'm not a pro either. But now I kinda feel like a pro. My digestive system is very sensitive; but it seems to love this stuff. No issues during or after. This boosts my confidence a lot. I'm a real person. No BS. I'm excited to support this product.