Scrub + Soothing Cream Kit
Soothing cream meets a gentle cleanser in this blissful two-pack. Exfoliate away undesirable debris for a comfortable bedroom experience, and restore essential moisture to your skin before or after play. Both the cream and scrub have a subtle, enlivening fragrance for just the right touch. For external use only.
Free of SLS, sulfates, phthalates, parabens, & animal cruelty

Butt + Body Scrub gently exfoliates away all unwanted debris, bodily fluids, traces of lube, and dead skin cells for cleaner and healthier skin for your body and bottom.

Butt + Body Soothing Cream delivers soothing comfort for a cool, calm, and moisturized bottom.
What's Included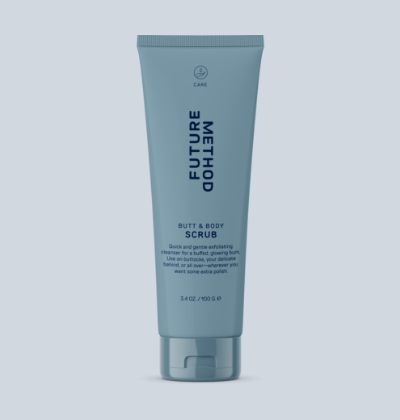 ($35 value)
54 reviews Read Reviews
A quick and gentle exfoliating cleanser for a clean, radiant bottom and body. Infused with a refreshing and invigorating hint of citrus, clove, and cedar for your pleasure and theirs. This scrub is safe for all over your body — especially in between your cheeks (just avoid intimate areas other than your bottom). For external use only.

Antioxidant-Rich Toner

Skin Softeners

Naturally Derived Exfoliants

Durable Shower Tube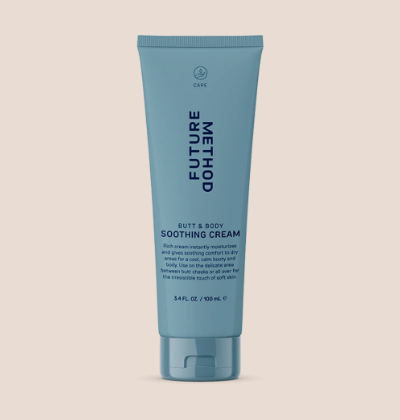 ($40 value)
11 reviews Read Reviews
The instant soother for delicate skin down there. Hydrates with a perfect balance of softening shea butters + botanical extracts for a more comfortable experience — especially post-play. Lightly scented and residue-free for body, butt cheeks, and everything in buttween.

Instant Refreshers

Comforting Shea Complex

Botanical Extracts

Quick Drying
You Might Also Like
i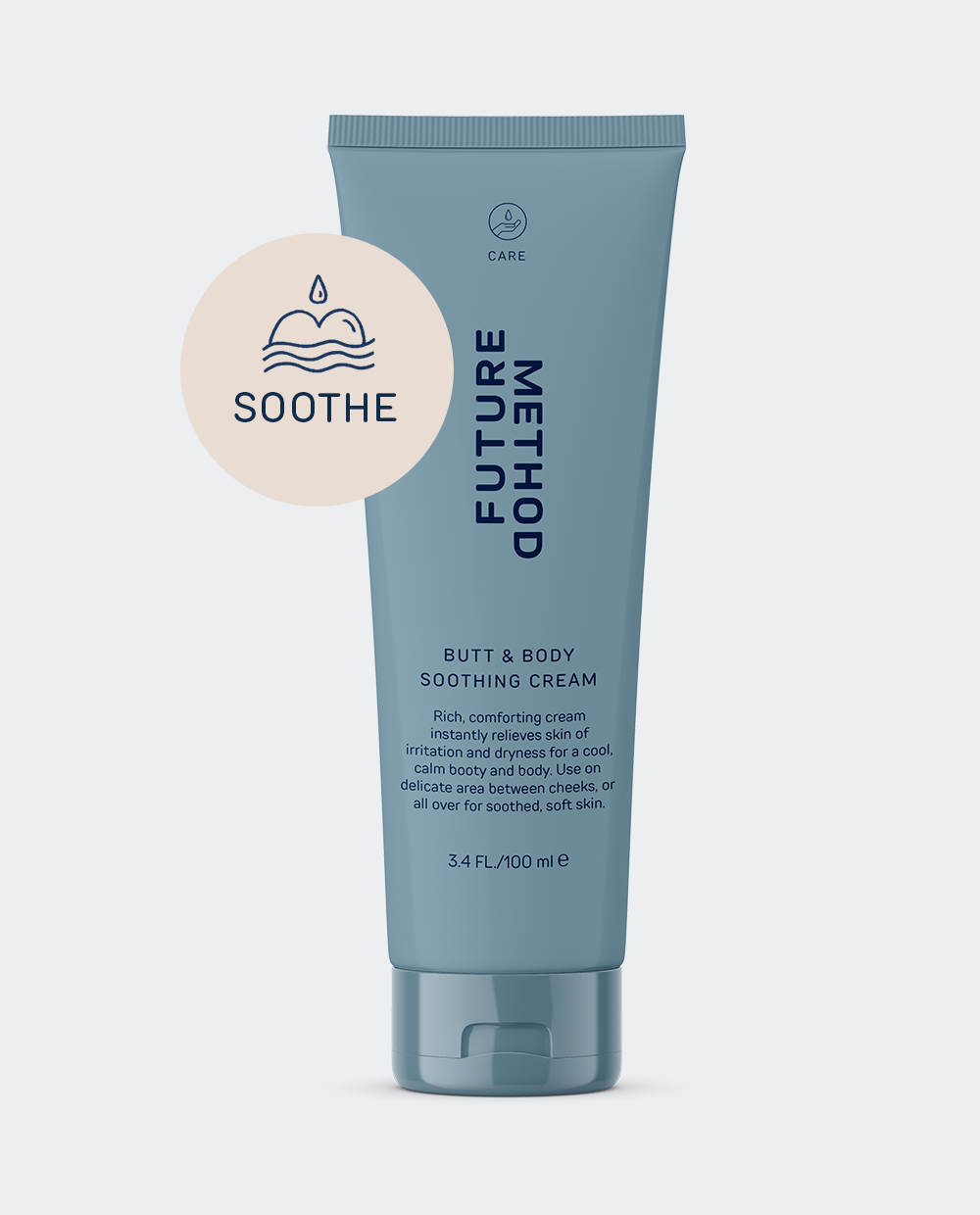 Instant soother to comfort and soften delicate skin down there.
$40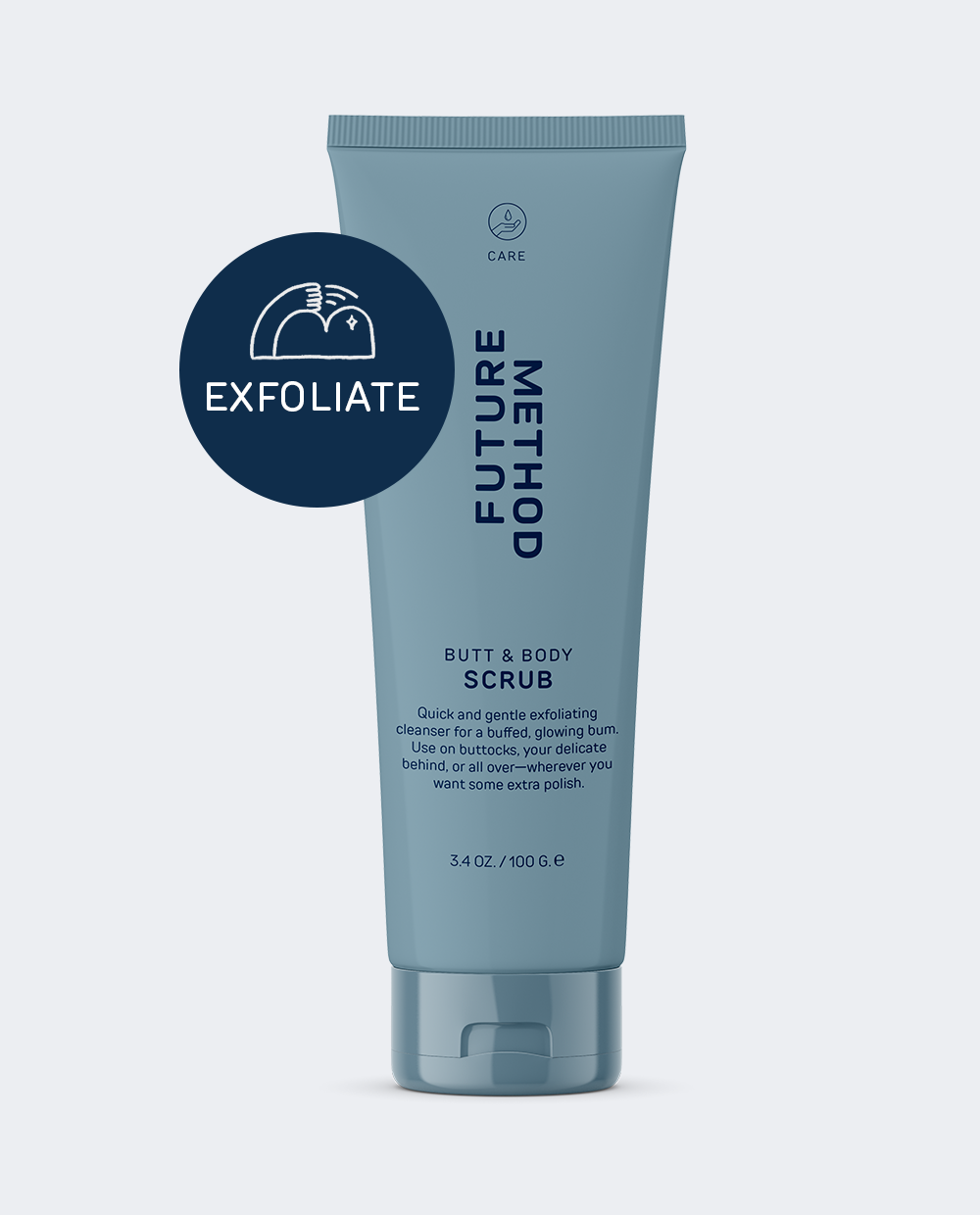 Butt + Body Scrub
Quick and gentle exfoliator for a clean, radiant bottom and body.
$35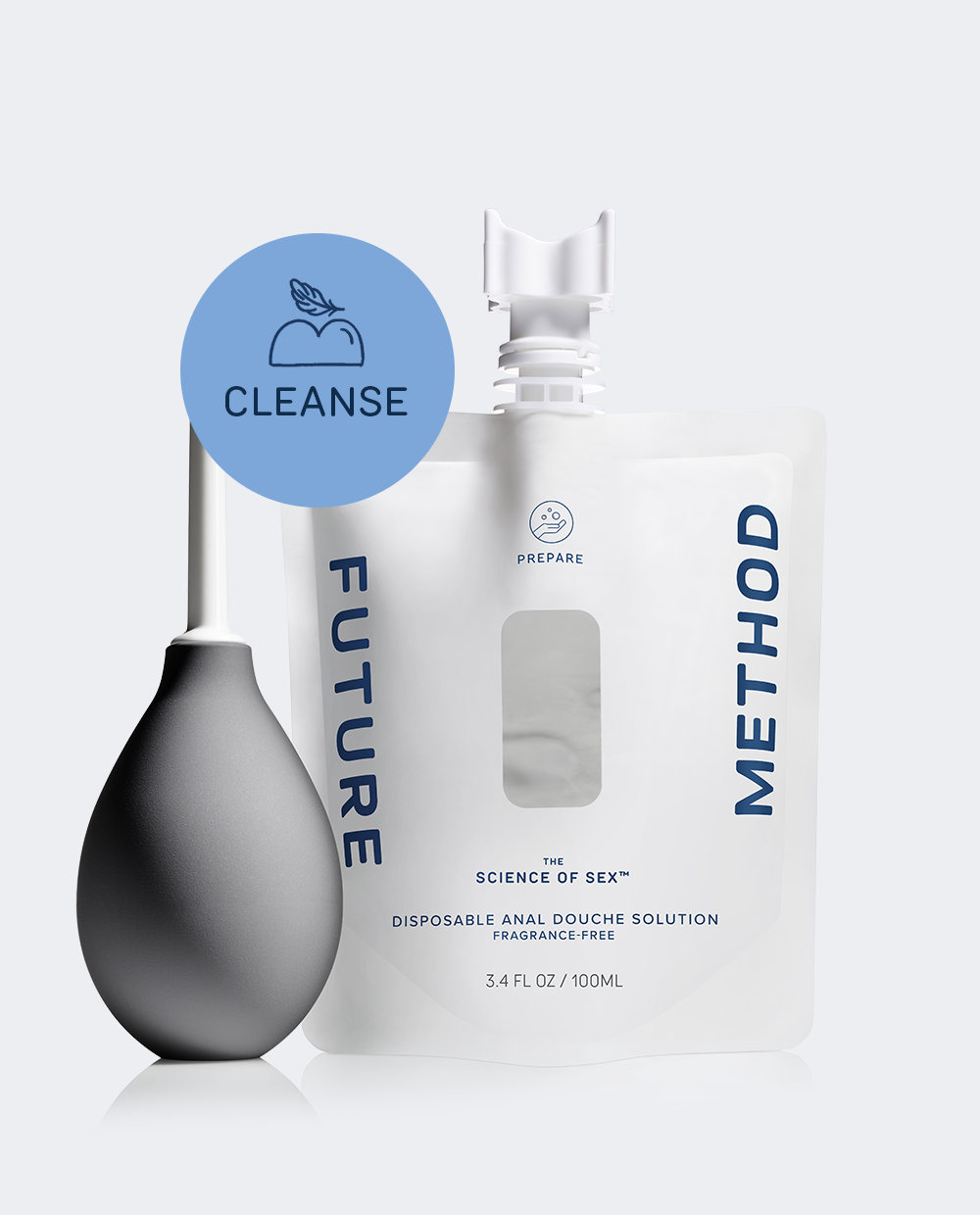 BUTT, WHAT ELSE?
Are these products travel safe? +
Yes. The Scrub and Soothing Cream are 3.4 fl oz each, and all TSA-approved.
Do you offer discreet shipping and billing? +
Yes! We use plain white and brown boxes, as well as white padded envelopes, and we seal our packages up with white tape that has an "FM" pattern repeated on it. The only other text on the outside of the boxes or envelopes would be the shipping label, which will say that it's coming from "Future Method". The company name on your bank statement should show up as "Future Method" and the category should show up as "Shopping."
Can I use your Cream and Scrub all over my body? +
Yes, they're safe to use anywhere you want to exfoliate, or want smooth, hydrated, comforted skin, excluding intimate areas other than your butt. Enjoy on legs, toes, arms, or even your face.
Will your Cream or Scrub irritate my skin? +
While our cream and scrub are dermatologist-tested for safety and gentleness, we understand everyone's skin is unique. If you have sensitive skin, test a small amount to check its compatibility with your skin type.
Can anyone use these products? +
Absolutely. Future Method was designed for all butt types. However, everyone should refrain from using our Soothing Cream and Scrub on their other intimate areas.
Can I use your cream daily? +
Yes. Enjoy a soft, silky layer each day to soothe and help keep skin's moisture barrier reinforced—this will help skin retain moisture and keep out irritants.
Why You Should Exfoliate Your Bum. Seriously.
They're no longer just for your face.
First Time Bottoms | 5 Bottoming for Beginners Tips
New to bottoming? Learn to prepare, relax, and be ready for pleasure.
Your Post-Play Routine Is Now Complete
Your butt is going to say "ahhh".
The self-care I never knew I needed
I have been using the intimate wash for a couple of years now and am beyond happy with the product. I finally said f*** it and thought I'd try the scrub and lotion. At first, it seemed silly to me to justify the purchase. I realized I have different hygiene regimes for different areas of my body, so why would this be any different? After a few weeks of use, I can definitely feel a difference in my renovated back door! Puns aside, my butt is smooth as silk! I save the butt scrub for last in my shower routine, and now lovingly refer to it as my happy ending. Following the scrub with the lotion is just a happier ending… if it's not already a happy beginning to intimacy... Spending extra time on the caboose is something I never knew I needed. Between the scrub, lotion and intimate wash, my confidence and my sex life have strengthened. Cheers to happy beginnings, happy endings, and everything buttween!
R SCHMIDT
The Scrub is Great!!
The Perfect way to finish cleanup and Roll!!
The Sent is Perfect ! , And it stays with you!!
And the Cream is Wonderful to keep on the side.